Welcome to my site, "
Gorgonville
" is dedicated to all the Gorgones, the Favazzis and Favazzos, the Cocos and Pacinis  around the World; to all my friends in every corner of the World. Above all it's dedicated to my  mother,  to my son
Joseph Carlo
; and to all my family that I love and cherish more than anything else in this World.
I'm not a computer expert, neither a writer; I'm a simple common guy that loves  adventures and

is not afraid of new frontiers. As a matter of a fact, if I reached where I'm today; it's

because of my courage to cross new frontiers. In the site you will find a bit of everything: Research of my family roots, with some Geneology informations. History

about the little town of:

" Capri Leone "  where I come from, poems and thoughts written by me. Some pictures, links to other sites of  friends and or that I like; and to some  very useful searching sites.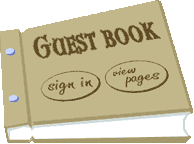 Send comments to The Webmaster. 

Thank you!